Equity Release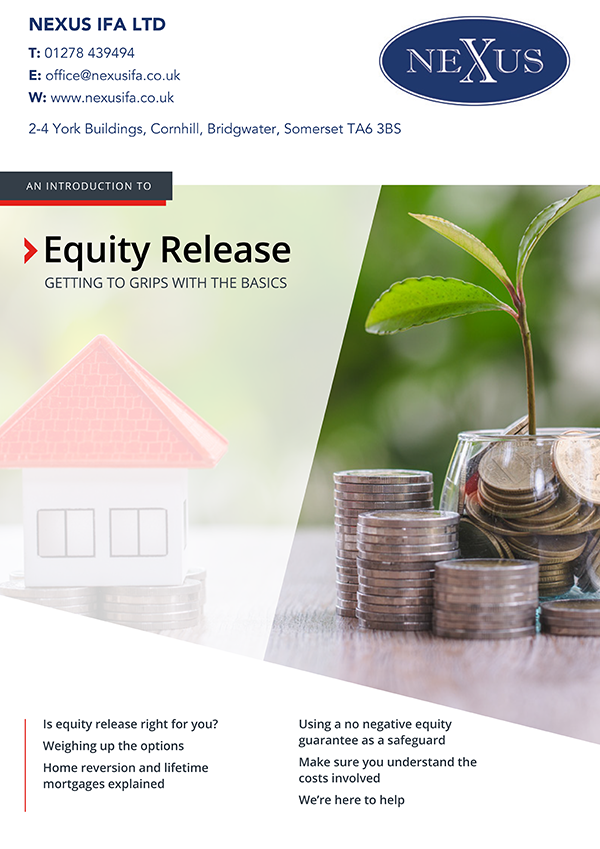 Your home is probably your biggest asset, and equity release can play a crucial role in funding your retirement. If you're a homeowner over the age of 55, then you could unlock the wealth tied up in your property (without having to sell and move to another home) and use it how you wish in order to enjoy your retirement.

You can either borrow against the value of your home or sell all or part of it in exchange for a lump sum or a regular monthly income. Some plans give you the option to "draw down" further equity (cash) at a later date, based on your requirements.

However, equity release is not something to be entered into lightly; it has disadvantages as well as advantages, and these should be fully understood. Our qualified advisers offer specialist equity release advice in the comfort of your own home, using non-jargon clear English to explain everything.

When looking and assessing your options, it is vital to speak to a qualified independent specialist adviser who can help you to understand the steps involved and talk you through your options, as well as the effects this might have on state benefits and tax. Our advisers will take the time to understand your personal requirements and then search the whole market to find the right option for you.
The equity you can release from your property is usually tax free and can be used for anything you wish -
Holiday of a lifetime or replace the car to last through retirement

Home improvements or alterations to while away those retirement years in comfort

Help your children or grandchildren by gifting them some money

Repay your mortgage to free up some retirement income

A conservatory which will add value to your property

Pay off loans and credit cards allowing more financial freedom

Private medical bills for a health concern
This list does not cover everything, remember it is your money and you are free to spend it as you wish.
Contact us to arrange a free initial consultation.
Once you've spoken with an adviser and provided details on your specific requirements, we'll give you an illustration on the recommended equity release product, which will tell you about any fees relating to it. We'll also provide you with a copy of our About Our Services & Fees - Equity Release document.