Mortgage Services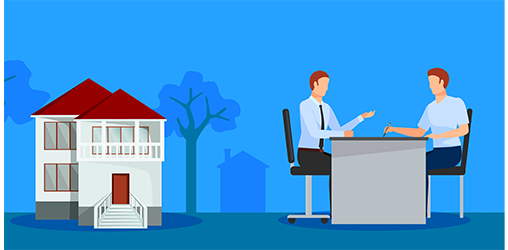 For most people, a home will be the largest single investment they will ever make, so choosing the right mortgage is also just as important. Nexus offers completely impartial advice, searching thousands of mortgages to find the best one for your needs, taking all the hassle and stress out of choosing and arranging the right mortgage.

Whether you are a first time buyer, home mover, looking to remortgage, or need a self build or buy to let mortgage, we can provide you with the expert advice you need.

We will represent your interests throughout the mortgage process, and we won't just recommend the right mortgage, we'll manage your entire application, taking you through the whole process all the way to a successful completion.
Contact us to arrange a free initial mortgage consultation.
Request a Callback
Mortgage Protection
Nexus can also help you protect your family and your lifestyle against the unforeseen. Mortgage protection comes in several forms. It is a type of insurance that gives you the security of knowing that in the event of illness, redundancy or even death your mortgage repayments will be paid. Most people do not think about what will happen if they weren't able to pay their mortgage repayments, but it's an important question to ask.
Contact us to arrange a free initial consultation and discuss mortgage protection.
Request a Callback
Mortgage & Affordability Calculators
Calculate your monthly mortgage payment
This calculator is a guide to how much you'd pay each month. The exact amount will depend on the type of mortgage and the lender.
How much can you borrow?
This calculator will help you estimate how much you can afford to borrow to buy a home. It'll work it out by looking at your income and your outgoings. Mortgage lenders will look at these figures very closely to work out how much they'll offer you.
Stamp Duty Calculator
Calculator the Stamp Duty on your residential, Buy to Let, or additional/second home property.
Mortgage Advice Charges
Your initial mortgage consultation is without charge or obligation. If you decide that you'd like us to recommend a mortgage for you and help with your application, we'll make a charge to cover our administration costs. This charge is in two parts.

Part 1 - Financial review analysis and providing a detailed mortgage recommendation - Charge: £200
Part 2 – Acting for you in respect of your mortgage application through to completion - Charge: £295

Total fee payable on application £495.

Some mortgage lenders may also pay us a procuration fee on completion. This is separate from our administration charges and is an additional fee we receive. Further details can be found in About Our Services & Fees.

These charges apply to each mortgage contract you enter into through us. Once you've spoken with an adviser and provided details on your specific requirements, we'll give you a key facts illustration on the recommended mortgage, which will tell you about any fees relating to it.
YOUR HOME MAY BE REPOSSESSED IF YOU DO NOT KEEP UP REPAYMENTS ON YOUR MORTGAGE.
Please Note: Some forms of Buy to Let advice are not regulated by the Financial Conduct Authority.